How To Create Video Marketing Plan For Your Business In 2022
What is video marketing
Video marketing is a very effective digital way that furnishes you to promote and advertise your product or service. It helps you to increase engagement on your digital and social media channels. It can also train your consumers, and reach your audience in a limited time. Keep engaging us to know Effective Video Marketing Plan For A Business. So, let's get started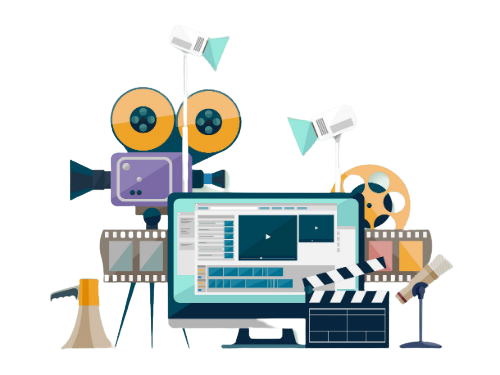 Why video marketing is important?
Videos are an engaging content format. It gives you a real and live view of the product. Moreover, it is comfortable to share across various platforms. 90% of people choose video content over reading and listening. Video content is easy to understand, entertaining and engaging. It is very famous among marketers because it can give a potentially huge return on investment in many ways.
In addition, video content is more cost-effective than usual. You can shoot it in high-quality and 4K video by your mobiles. If you aren't creating video, you're likely leaving back and won't able to fight with your competitors. So create videos as much as can. So, let's run by these following points which i mentioned below.
Types of video marketing
Research before campaigning
Be creative be unique
Shape out your budget
Be consistent
Add CTA
Types of video marketing
Content Marketing: Content Marketing is a broad term that represents the fact that a video is not particularly brand-focused and it is producing valuable information to the viewer.
Brand video: Brand Video normally used by leading and beginning companies to reach the audience and market themselves. Brands are companies with grand goodwill and identification. It helps the company position its present in a remarkable way from the rest.
Explainer video: An explainer video is a small animated video usually used by businesses to immediately tell their brands' stories in a memorable way. … Explainer videos work quite well for companies like Twitter, which present services that may be very hard to express in a clear and succinct way.
Product review video: Having photos of your product simply is not enough in today's growing eCommerce industry. These Videos are a necessary accessory to any e-commerce product listing. Let your possible shoppers observe their next purchase in a high definition, narrated video. Whether your goods are placed on Amazon, eBay, or your personal site, a professional product video can provide the extra wow-factor needed to convert viewers into purchasers. Let us showcase your product's value to its complete with impressive 30-second product feature videos.
Business culture video: Corporate culture belongs to the ideas and actions that determine how employees and administration communicate and handle outside business transactions. Usually, corporate culture is proposed, not expressly specified, and grows organically over time from the collective features of the people the company chooses.
Vlog: Vlog is a video that documents a person's life. As the name suggests, a vlog is a video blog that videotapes a person's thoughts, opinions, and interests typically for advertisement on the internet.
Which type of Video should be created?
If you'r done with your strategy planning, then its time to think of creating your actual video. There are wide variety of videos from introductory, vlog to live streaming. You should think about What is your end goals for making that video. Do you want to make an announcement? Want to introduce something? Do you want to make testimonial video? You should know your reason for making the video.
Every type and every style of video has its own pros and cons. Some types might be better for you depending on your specific marketing goals, others are better if you're just looking to save some cash long-term.
Research before campaigning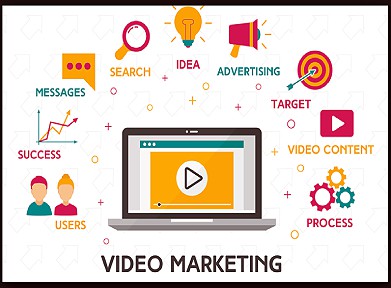 Every flourishing marketing campaigns start with research. The thing which matters such as who are you targeting? What type of content tends to concern with them, and what channels are people most likely to be on? There is little point in making great video content and paying to have it play on websites your public doesn't visit. But above all be sure what goals are you trying to reach with a particular video marketing campaign? It is essential to give time to gather customer insights before starting your video because these are the insights that will inform the type of videos you design and how much money you will use their creations.
Be creative be unique
The primary and essential thing that you need to consider before posting your content should be unique, engaging, and most valuable like entertaining, inspiring, and educational. If you will address an average content then your post won't do business and the engaging rate will decrease as well. So keep this thing in remembrance
Similarly, video content is one of the most interesting kinds of content on the internet. Researches have exposed that around 55% of people watch videos every single day, while 78% view videos at least once a week. These numbers are only growing. To be unique keep in mind people like unique and engaging content.
Shape out your budget
Discuss with experts on how much they charge for specific services (scripting, sound editing, social media distribution, etc.) and how much you might assume to spend if you hired a freelancer or full-time worker alternatively. A number of companies are more than pleased to give you any information you might want or guide you to others who can properly maintain. Some videos and articles might cost you more than others so be sure you research this all before you decide on the kind of video you want and how you will go about producing it.
Social media is a key factor where people can watch your product video peacefully. In simple terms, social helps people to make decisions when they are unsure. Social media can also take the form of likes, votes, views or comments on your videos. It can also be very powerful to share customer testimonial and case study videos.
Be consistent
If you running social media accounts and promoting your brand there so your follower's requirement would be to read your content daily and hang out with your posts. It's mean you have to be consistent. And it shouldn't be like that you are posting one post today and for another one, you are taking two and three months. It could become a reason to lose your followers. Whether you're creating live videos on the fly, professionally scripted and updated webinars or something in among, you necessitate to be consistent with your digital branding.
Add CTA
CTA is crucial to add particular in your video content. It is the way by which people will follow after viewing your videos. Call To Action (CTA) is just a button where you can give an answer to the public. Without a CTA, viewers can leave your video without interaction. Adding a simple CTA to your videos can help quick essential engagement from interested viewers.
Conclusion:
By reading the above post I hope you understand Effective Video Marketing Plan For A Business
You can leave a comment in below comment section if you need any assistance regarding the above post (Effective Video Marketing Plan For A Business). We look forward to helping you.
Ready to start your social media marketing. Or else want to perform strategy practically with me you can just fill-up the form below so that I can get in touch with you. Darshan Sonar Digital is the 1st Corporate Digital marketing course in Pune.