Email Marketing Strategy In 2022 | Darshan Sonar Digital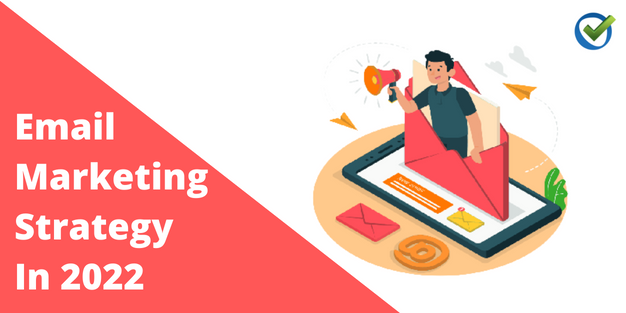 What Is Email Marketing:
You will wonder to know that there are 3.8 billion people who use email all over the world. 88 million emails people transfer to each other every single minute. Email marketing is an effective way to promote and advertise your products or services. It is one of the top digital media channels which encompasses online marketing via the website, like social media, blogs, etc. Email Marketing Strategy In 2020 was in boom but in 2022 it is growing rapidly. Visit to learn The Strategy Of E-mail Marketing at Darshan Sonar Digital 1st Corporate Digital marketing course in Pune.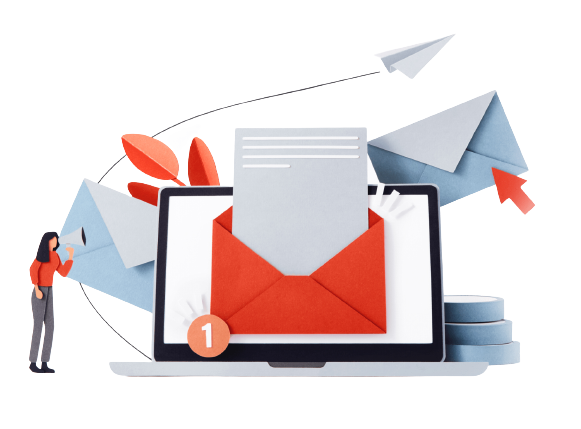 Email marketing allows you to send marketing messages to the customer about the business or product. So if you want to reach your customers, the email will be the best place to find them. If you are spending one dollar into the email marketing then email takes responsibility to make a 38% return on this investment.
Helpful Tips in Email Marketing :
Subject lines with three to four words get more responses than shorter and longer ones.
Emails that contain one to three questions are 50% likelier to get replies than emails without any questions.
The more you write, the less likely you are to get a response. What's the sweet spot? Between 50 and 125 words.
👍 I am mentioning some effective words below for your email subject line. Which you should use to increase the possibility and conversion rate.
Demo
Connect
Cancellation
Apply
Opportunity
Conference
Payments
👎 And these are the most ineffective words which you don't use in your email subject line:

Assistance
Speaker
Press
Social
Invite
Join
Confirm
Email Marketing:
Firstly, make the list of your subscribers and leads who are want to hear from you. But you can't start emailing just yet unless you want to end up in a spam folder, or worse, a blocked list.
While you seemingly don't think twice about the formatting or title line of an email you send to a friend, email marketing needs a lot of attention. Everything you transfer your email to the devices on which your email should be opened it matters.
Email Marketing Tips
Photo: Choose a photo that should appear on all devices. Magnificent and appropriate.
Here are a few extremely important things to keep in mind before you start emailing the precious list that you worked so hard to build.
Add CTA: Your call-to-action is the most important asset that will you use. Don't forget to stick it in your mail.
Timing: A according to the study 11 am is the best timing for send mail and attract people towards you.
Personalization: Write every email like you're sending it to a colleague. Be pleasant and address your reader in a cordial tone.
Subject Line: Use clean and clear language which should be personalized and line up with the body of the email.
Email Segmentation
Segmentation is the selection of email subscribers into smaller segments based on set patterns. Segmentation is worked as a personalization tactic to deliver more consistent email marketing to subscribers based on their geographic location, benefits, buying history, and many more. Segments are formed so that the marketer can provide specifically to each email list and that list's individualistic interests, sooner than creating one mass message for all.
So, here are some examples for you to get begun with segmentation:
Segment by industry: Understanding your subscribers is a great way to segment your email campaigns. For example, a business that sells mobile phones would engage at a much higher rate if they receive email campaigns on mobile accessaries compared to a business that sells auto parts.
Segment by company size: Segmenting email campaigns by company size or annual income is a great way to increase response scales. A small company that employs 5 people is not likely ready for the biggest business conference of the year, whereas a company that employs 750 people might be more suitable.
Segment by sales cycle: Early stage customers will not be ready for an energetic sales pitch or one-to-one demo but, they will be more receptive to receive an industry research white paper. On the other end of the cycle, customers who are ready to buy will react well to free trial.
Benefits Of Email Marketing:
Low costs:
One of the most beneficial advantages of email marketing is its lower cost compared to traditional marketing and social media marketing. There are no print or postage charges and no fees given in exchange for publication on a certain advertisement, magazine or television channel. Email marketers might assume investing in specialist software to automate, follow and estimate their emails. Granted, there may be a little cost for sending thousands of emails at a time, but these charges are far cheaper than anything you would expect to pay using other marketing ways.
Better Brand Recognition:
Email marketing is a prominent way to develop your brand awareness because it gives you a straight line to the email inboxes of your customers or potential customers. Once you start formulating helpful content for the customer, you'll have an edge over your opponents. Do a survey or begin a conversation on social media. Once you make them involved in the process, you'll identify exactly how to produce valuable content in your emails.
Reach A Global Audience:
What other marketing platform lets you immediately send a message to thousands of people all over the world? Sure, social media can help you reach the word amongst a globally but there's no telling who's really reading your content. Alternatively, you can regularly get hyper-local using one of the other benefits
Increased Traffic To Your Website:
You can insert related links to your site inside your email content. You can also use your email campaigns to reach customers to interlock with other great articles of content available on your website or blog. as we mentioning our site in our blog https://www.darshansonardigital.com/advantages-of-digital-marketing-course-for-business-owners/
Boost sales:
Email marketing provides a great opportunity to boost your sales. You can fascinate a customer to make another purchase in a few ways:
Feature items that are often purchased beside the products the customer bought.
List related items to the customer's past purchases.
Create a special offer or discount for future shopping.
Customers often act on appeal when they get an email letting them know about a similar product that is related to their previous purchase. This is especially true if there is a suitable promotion
The Strategy Of Email Marketing In 2022:
1) Recognize Your Audience:
Before delivering you necessitate to know For what you are advertising. This is a key point of marketing for any business. The much more you know about your audience will be made a better path for your business. In an atmosphere where content marketing dictates the digital world. You have to be the best in this. Because audience recognization is the only way where you can create the right content for them and increase the chances to generate leads.
2) Decide Your Campaign:
Email marketing campaigns can also be composed in several steps of messages meant to grow familiarity and trust around goods or services. In the specific test sense, an email sent to a subscriber list of customers or probability can be considered email marketing.
you will have to know about which campaign your audience will be like most. You should have to set up a list of different types of email. So it becomes easy for a customer to signup if they are related to this content.
3) Increase Your Email List:
Do you know what people do to increase their E-mail list? let me show you they stick their opting form on their website and expect people to sign it up. It works but not like that as we expected it. There are lots of ways to build and increase your Email list. If I tell you honestly there are just to ways to increase your email list. Firstly Lead magnet and secondly opt form.
4) Keep Your Subject Lines Short
More than 22% of emails are more likely to be opened if they are personalized i.e the emails which contains the name of user. And 47% of the users opens the email based on subject line only. This shows the importance of subject line for email marketing campaigns success. However, statistics show that it's not just the content you need to be careful about, but the number of the characters used as well. In fact, email subject lines with 6-10 words are those with the highest open rate. Another statistic that goes well in your advantage is that those subject lines with a sense of urgency or exclusivity give a 22% higher open rates.
Re-engaging with inactive subscribers
There will be plenty of reasons why your contacts are not engaged with with you currently. And do take yourself negatively at all! Maybe they don't need you products/services at the moment or they are not doing the shopping currently.
What ever be the case, But trying to re-engage with the customers is worth your time and money
Why?
Because engaging with existing customers who were not engaged for a while is always easier than making new customers and converting them. It will lots of efforts, time and money as well.
Hence, I think Re-engaging with the inactive subscribers is always an most important factor of successful email marketing strategy
Lead magnet:
A lead magnet is nothing but a free offer. It is the exchange of an email And other forms of information. If you're looking to be successful in obtaining customers online, then you will need to create an email list. It doesn't have to pay you anything to generate most lead magnets are digital elements like PDFs, MP3 audio files, or videos that you can build yourself at insignificant or no cost.
Ebooks
White papers
A coupon
Ebook
infographics
Report or Study
Checklist
Template
Webinar or Course
Tool
How to Create an Optin Form:
The purpose of your opt-in form is to carry the big benefit of your lead magnet, so your website visitors subscribe to your email newsletter in exchange for getting the lead magnet.
To build an opt-in form that converts, it needs to have the following ingredients:
1. Attractive headline: Always tackle significant and converting headlines. that should attract people to read your mail.
2. Helpful summary: Keep your summary brief, clear and express its point to point. Use simple words in it. And always remember your summary is the only thing that will appeal to the user to land on your page.
3. Attractive visuals: Add some photos of lead magnet. A photo of a character looking towards the opt-in form is also an excellent way to boost your conversions.
4. Simplistic form: This is the initial way to communications with your prospect. Don't scare them by asking more than a first name and email address. It will be a good start for you.
5. Entrance button: Make sure to use your entrance button. So that it will pop out on the page. Also, use a non-generic email copy that forces people to click right away.
CONCLUSION:
By reading the above post I hope you have now understood very well regarding the strategy Of email Marketing 2022.
You can leave a comment in below comment section if you need any assistance regarding the above post (The strategy Of email Marketing 2022). Or else want to perform social media strategy practically with me you can just fill-up the form below so that I can get in touch with you. And you can visit us also at Darshan Sonar Digital 1st Corporate Digital marketing course in Pune.