Tips For Getting Engagement from Instagram Stories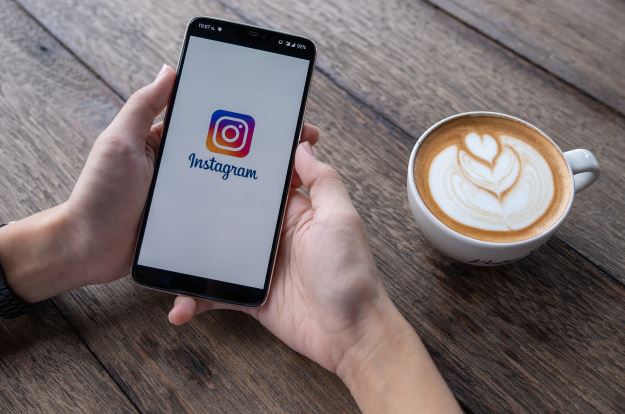 Instagram describes Stories as something that lets you "share all the moments of your day, not just the ones you want to keep on your profile". The feature enables you to share multiple photos and videos, and they appear together in a "slideshow format", which basically means a reel, like Snapchat. In this blog, I am sharing with you Tips For Getting Engagement from Instagram Stories I hope you will enjoy it…..
Design Beautiful Instagram Stories
Creating Instagram Stories that not only look great but reflects your Instagram aesthetic really pays off when it comes to growing your audience. Firstly, having your Instagram Stories, feed posts, and website branding aligned means you can boost brand awareness as your viewers start to recognize your unique style.
Once you have that aesthetic nailed across the board, it can help you stand out from the crowd and gives your followers a sense of familiarity. Your followers will know what to expect when they tune in to your stories and will want to keep watching every time you post something new to Instagram Stories. Making sure that you've cohesive look and feel across all of your Instagram posts does take time and effort, but it can really help build a loyal audience.
Be Creative
Instagram is constantly adding new features like font types and shadows, pinning text, background music, GIFs, and more. Have fun and explore the new features. Keep your app consistently updated so you can be among the first to find out about these new features and try them out.
Narrate a Story
First and foremost, the easiest way to improve your Instagram Stories engagement is to actually tell a story, one with a beginning, a middle, and an end. I know it's easy to just throw a photo up (I'm guilty of this myself), but giving your audience a little context will make the experience all the better for them.
Use Stickers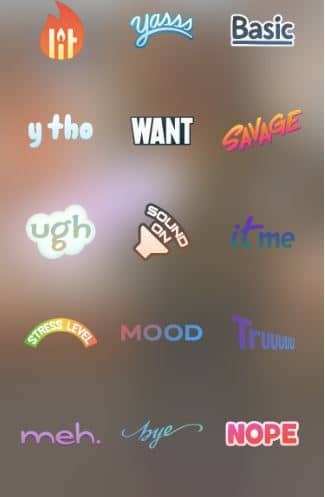 500 million Instagram accounts use Instagram Stories every day, and we're expecting to see that number rise in 2020! Because of this, Instagram has been innovating by finding new ways for brands to engage with their followers, in the form of different engagement stickers for stories. Instagram Stories stickers are a great way to encourage your followers to chat and share their opinions and experiences with you, which, in turn, will help create a loyal following that feels connected to your brand.
Here are a few ways you can get started with stickers to increase Instagram engagement:
The Question Sticker
The Quiz Sticker
The Countdown Sticker
Poll Stickers
Nowadays, people are loving to react on poll stickers compared to other stickers because the question will be like your audience's preferences, and that benefits you to make a choice in your business or it may be helpful like general feedback.
One of the coolest things regarding poll stickers is you have access to view the list of people who've given answers to your poll. Also, you can directly DM them up to 24 hrs to take the conversation furthermore.
Use the swipe up feature.
The Swipe Up feature is only available for Instagram accounts that have 10,000 or more followers, so if you're not quite there yet, it's a good growth goal to aim for.
When you have this feature, you can include it at the end of your Stories to encourage people to swipe up "to learn more." It directs people to your website so they can learn more about the products or services used in the story.
Add captions
A simple and clever thing to do to increase your Instagram Stories engagement is to add captions to your video stories. Let's be honest here – most people don't have their sound on when their browsing through their phones. Instead of just being a talking head in a video, take a little time to write out what you're saying.
Use Hashtags
Adding hashtags to your Instagram Stories is a super-easy way to increase your reach and engagement. It allows new audiences to discover your content and start following you. If a hashtag is popular enough, users can actually search for it and view live stories on a curated hashtag page where they may come across your account. This is why it's so important to use words and phrases you think might be top of mind for your target customers.
Post consistently
According to studies, the sweet spot is a consistent 1-2 posts a day. This way your feed stays fresh and relevant, and you have more opportunities to attract eyeballs to your content. Knowing when the best time to post on Instagram is is also critical especially when dealing with Instagram's algorithmic timeline.
Recommended post times can vary wildly depending on which expert you listen to. With some advocating 8 AM – 9 AM or 2 PM – 5 PM for your first post to even 5 AM for your second, this inconsistency can create genuine confusion for content planners.
Just look at FashionNova and National Geographic. FashionNova, a global online fashion retailer, posts on average 30 times per day—that's about one post every 30 minutes! This might sound like overkill, but the brand's 17.3M followers don't seem to think so. With this many followers, the engagement rate is 0.07%.
Write caption
Make people spend as much time on your posts as possible.
Since the early age of Instagram, time has changed. People have changed. The trends have changed. The long, compelling caption can get your posts much higher engagement. Think of it as a new blog posts.
Why bother? Because Instagram recognizes how long people spend on the caption, if they're reading it or not. It's a part of Instagram's algorithm. Do your best to brainstorm as compelling a caption as possible.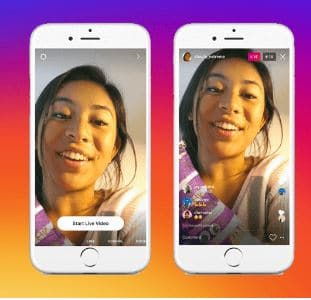 Another reason is that people tend to 'save' posts with a long caption. They may not have time to read it immediately, so they save it for later reading.
Go live
Live videos are a fantastic way to directly engage your audience. Instagram Live allows users to ask questions, comment on your live video, and provide real-time engagement. Most users will even be notified with a push notification when you start broadcasting live. This is great for boosting engagement. And when you're finished with the live video, it will appear directly on your Instagram Story. This allows those who might have missed it live to check the video out later. As with any Instagram Story, it will be available for 24 hours before being archived.
Use IGTV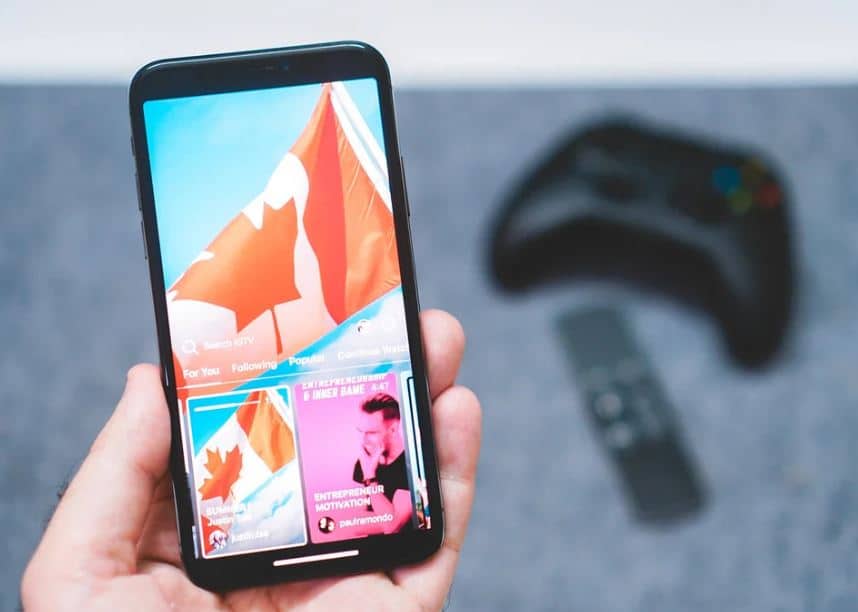 Launched in June 2018, Instagram TV (IGTV) is Instagram's standalone video app that allows creators to create long-form video channels a la YouTube. Creators can connect their IGTV profiles to their normal Instagram profiles and give their audience a one minute preview of their channel on their Instagram Story feed. This is a great way to share longer-form video content for your audience. As of 2019, unverified users can post videos up to 10 minutes long, while verified users can enjoy videos up to one hour long. These are the tips for getting engagement from Instagram stories.
Mention others
If you are talking about another person or brand or they are in your Instagram Story, mention them! Even better if it's in an Instagram Story where they can share your post in their own Story. This not only helps increase your engagement but expands your reach because it allows people who follow the person or brand you've tagged to see your content as well.
Ask a question
Allow your followers to share their opinions by using Instagram "Question" sticker also know as "Ask me a Question", it's a good opportunity for you to understand what your followers want. You can simply ask them what content they would like to see more from you and their responses will help you with your next post. Below is an example where we asked people to share some tips for our new students.
Conclusion
I hope you have satisfied by reading this blog "Tips For Getting Engagement from Instagram Stories". You can comment in the below comment section if you need any assistance regarding the above post (Tips For Getting Engagement from Instagram Stories). We look forward to helping you.
Ready to start your campaign. Or else want to perform strategy practically with me you can just fill-up the form below so that I can get in touch with you. Darshan Sonar Digital is the 1st Corporate Digital marketing course in Pune.