Tips For Increasing Your Organic Reach in 2020 | Darshan Sonar Digital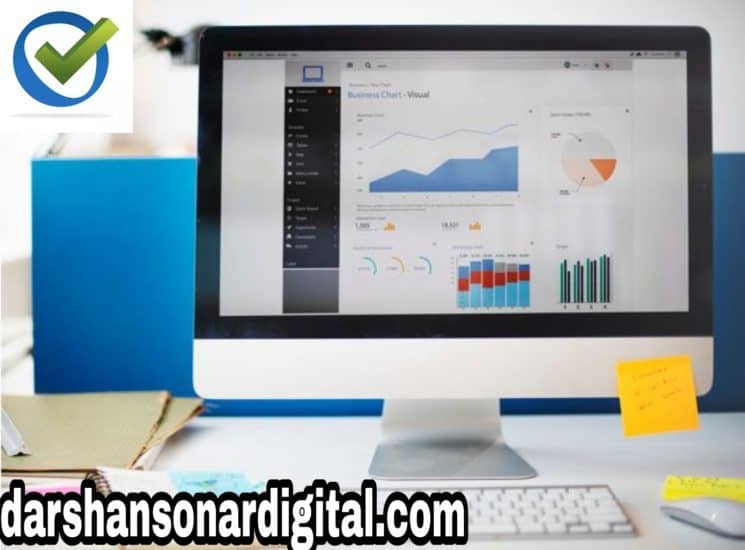 What is reach?
Reach indicates that how many people receive and watched your post and content in an organic way. It also shows how many new people have seen your content. If you post regularly you might have a less post reach but high page reach. If you don't post regularly you might have a more post reach but low page reach. Today in this post I will explain to you tips for increasing your organic reach in search.
Organic Reach in SEO:
It is the process of affecting the visibility of a website or web pages in search engine ranking via an organic way.
Check where you are performing in SEO:
First of all, you need to go to seositecheckup.com to test your website's ranking on search engines like Google, Yahoo, Bing, Baidu. You can check the status of your website here as if it was working properly. The process is that you have to put your website in the column of the website URL. Then click on checkup after that you can see your website's pros and cons. If it shows you score above 75% it's mean your website is working well but if you want to beat your competitors then you need to bring out ahead of him.
Use relative Keyword:
SEO is all about to attract people towards your products and then turn them into leads, After that they should your customer. But, It is probable only if it ranks for the keywords those souls would use while searching. Unless there is no chance they had ever detect you. And that is also if your website performed at the top of the search results. So always try to use relative keywords.
Don't forget to add alt tags:
If the image failed to load on the user's page then alt tags work on the place of the image but it appears in the form of text. Alt tags play an important role in increasing the ranking of your website. Lots of people leave to thought its nothing but forgetting it can decrease your rank on SEO.
Setup properly your Meta Descriptions:
A meta description is a snippet in the form of an HTML code of a web page that presents a summary of the content of that page. You can enter 155 characters in this. It is editable you can edit it whenever you want. This is located just below your main link. Meta description helps to boost your organic reach. It also assists you to explains certain technical SEO problems.
Republish your old post:
You can republish your old posts to hang on the top of the organic search. Update it with the latest information and marvelous look.
Keep your website mobile-friendly:
Your website should be mobile-friendly. Your website is not less than your digital business card. If your website is not operating properly on the user's smartphone, it could be notified. If your webpage is not operating or working perfectly on a cellphone, then it paly a role of breaker among you and your audience. Examining the people using their smartphones and how much traffic are you engaging from your website due to this mission alone. The best answer is to do a complete website scan and target the regions or pages that are not mobile-friendly. Have you create webpages that are either more active or have a completely distinct stand-alone website for cell phones.
Start Blogging:
Blogging is the most powerful weapon to reach organically. Because a blog permits you to formulate a comprehensive range of keyword-laden content that can be located in the search engines, it can bring a lot of adequate prospects to your website. Moreover, You can promote your blog posts on Facebook, Instagram, Twitter, LinkedIn, and many more.
Start to create videos:
As you know YouTube is a free video-sharing platform. Anybody can upload and view online videos at no cost. Also, you can upload here any kind of video. Apparently I don't necessitate to narrate you that it is one of the most famous sites on the web. You won't believe that 30 million users come to youtube for watching the videos and every month 6 Billion videos visitors watched on it. 400 hrs of video people upload on youtube in just an hour. You are 53 times more likely to rank first in a Google search if you have a video installed on your website. Furthermore, since Google owns YouTube, that rapidly improves the real influence video web content has on your search engine ranking.
Organic reach in SMM:
SMM is a metric that shows how many users have seen your post organically. It appears in a news feed where social media users can watch your update. You will be a wonder if I tell you how rapidly social media is growing in every sector. Can you imagine how many users are using different kinds of social media? Let me tell you. Facebook has 2.2 billion users, Twitter has 321 million users, Instagram has one billion users currently, Youtube has 1.9 billion users and as you know about snap chat it has 300 million followers. In short, I mean to explain that social media marketing can increase your reach easily in SEO.
Social Media and SEO should be interlinked:
Social media helps you to enhance your brand loyalty, increase the SEO of your website and give the best opportunity to reach worldwide. The organic traffic for SEO is actually produced from social channels so in short, you rank easily by using social media. By using social media spread your brand name easily using the share tab of the post. If you become a success on social media then google also ranking your website at the top of the search.
Increase your CTR:
Click through rate is a metric that estimates the quantity of clicks user gets on their site per number of impressions. The formula of CTR is (click/impression x 100). By the google search console, you can identify that what you are executing properly with the title tags and meta descriptions for those pages also you can adjust all your pages.
Conclusion:
In conclusion, I hope you understand by reading the above about Tips for increasing your organic reach in search
Further, you can leave a comment if you need any assistance regarding the above post ( Tips for increasing your organic reach in search ). In addition, We looking forward to assisting you. If you want to learn about the social media market, SEO, Google ads, Google Adsense, Google analytics and many more. Moreover, if you want to perform practically with me you can just fill-up the form below so that I can get in touch with you from the Darshan Sonar Digital marketing course Pune.