Top 10 Reasons Why Your Site Is Struggling To Rank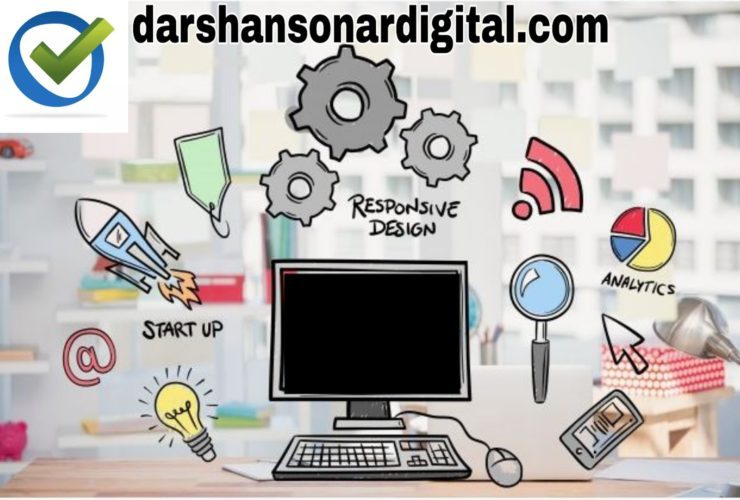 Why ranking is so important?
Website ranking help to generate leads and encourage audience to take steps towards the product. If you got leads then it does matter where those leads are coming from to the site, like social media, direct traffic, PPC, email, or organic?" Here in this blog, we are going to present to you 10 Reasons Why Your Site Is Struggling To Rank, So engage with us and solve your site ranking problem…
Organic search permits you to be seen by an audience who doesn't know you exist yet but are waiting for the solution or service you offer – and it doesn't require an ad budget to do so! The determinant of whether the organic search will work for you comes down to ranking well on the search engine results pages.
1. Weak Performance
A website can be optimized to supremacy and have all the right content in the world but these all things won't consider valuable if it can't be found through search engines. A well-optimized site executes it easy for Google and other search engines to drag and index its pages but if an error in some key sections happens. I know you will ask how to identify if you face this kind of problem so now here I will suggest you use Google Webmaster Tools to point out crawl errors making it so that people can easily find different parts of your site. This is a very co-operative dashboard that will give you a list of every error as well as directions on how to fix them.
2. You don't create consistent content
Content is one of the most important part of the site ranking. No matter what aspect of digital marketing you are working on, it always looks like content has something to do with it. And it is right, content is arguably one of the greatest influencers of success in your online marketing campaigns.
Why is creating consistent content such a challenge for you and the bunch of other marketers? The answer is easy. Writing, recording, and editing all need a lot of time. And sometimes, it's even more difficult when you don't see instant results. At the end of the day, though, companies that blog see about 55% more visitors than companies that don't write a blog.
Obviously, you want to be in the blogging category that sees more traffic. Part of the reason, of course, that they see more traffic is because each piece of content they produce and every new page they publish gives them an extra chance to rank in Google. And if you're creating content consistently, then nobody can stop you to rank at the top. I hope to know you will determine in 10 reasons why your site is struggling to rank.
3. Poor on-page optimization
If your website has powerful backlinks and content that's important to its target keywords but isn't ranking, it could be because of poor on-page optimization. There are several features to the on-page optimization that every SEO should be informed of. We list actionable tactics to deliver your website effective title tags, meta descriptions and the right structure for on-page SEO:
Title tags want to be keyword-rich, enticing, short and natural
Meta descriptions prompt people to click through to a webpage, increasing its authority and improving your page to rank more desirable for certain keywords. They should be unique, include keywords and be no longer than 160 characters.
Alt tags with the right keyword can surely boost your page's search ranking. They should be short ( no large than 3 to 6 words), mention the page topic and be as simple as potential.
URLs should be within 50-100 characters long.
The excellent thing about on-page SEO is that you only need to do it once. After you have fixed your page titles, image tags, and other on-page optimization elements, you can concentrate your efforts on creating great content and creating links to your website.
4. You may have duplicate content issues
Google determines duplicate content as enough blocks of content that arise over or within domains that are significantly alike or perfectly match other content. This is not always granted unreliable and doesn't always result in below search engine rankings. When content is clearly designed duplicated to manipulate rankings and increase traffic, your site will get punished. Your rankings will sustain and in the worst-case scenario, your site can be excluded entirely from Google's index and will no longer be detected in search.
5. Presence of low-quality links on your site
Any link that is designed or purchased with the purpose of forming the PageRank that directly affects a site's ranking in the search results is related to as a low-quality link. Examples of low-quality links are links from low-quality web records, low-quality article directories, low-quality guest posts, or spam comments. A full list of link schemes that are included as unnatural by Google can be found by clicking on google.
6. redirection
It's the most common problem of lost rankings. When you move to a new server or change the fabrication of your site, never forget to set up 301 redirects. Unless search engines will either fail to index your new pages or even punish your site for duplicate content. Detecting site errors can be very challenging mainly if it's determined solely on one page. Examining every page would be time-consuming. Also, it could be very expensive if you are operating a business. To speed up the process of identifying such mistakes you can use different SEO tools and site audit tools, like Serpstat, OnCrawl, etc.
7. Is your site have a proper internal linking texture
The internal linking could be the reason why your site doesn't show up in the search results. A significant part of your SEO strategy is not in order. Don't underestimate the value of the site structure. The internal linking structure for your SEO strategy. A bright site structure leads to a better knowledge of your site by Google. If your internal linking structure is weak, possibilities to rank high are lower even when your content is well-optimized.
You can fix it by starting to add those links. Make certain that your relevant posts and pages have the most internal links to them. But don't randomly add links. Firstly make sure you are adding appropriate, associated links that add value for your users. You can also use the Yoast SEO orphaned content filter to detect posts without incoming internal links. Yoast SEO premium will assist you even more by allowing helpful linking suggestions as you are writing. I hope to know you will determine in 10 reasons why your site is struggling to rank.
8. Your Site Is Not Mobile-Friendly
If your site is not mobile-friendly and responsive then I don't think you should be a surprise if your site is not ranking on the top of SERP. Because we all know that mobile phone is overtaking desktop and if you do not optimize for the same then its sincerely going to harm your rank.
Firstly, your site should be responsive because this indicates when your site is seen on a cell phone or an iPad it will take the shape of that particular gadget. It shouldn't be difficult to work and expect any squeezing. This provides the user experience, But if you failed then google can drag you down from your position.
9. Google has not indexed your website
If you have a brand-new website and you are not displaying up on Google, it may be because Google hasn't registered you still. You can discover by using the following designation in a google search. site: yoursite.com (without the "www." and "/") If you can observe your website displaying in search results and you are at the top, you have nothing to worry about. This means you are indexed. Normally, you have observed a full list of all your web pages, and that's what you are wishing for. If you are not at the top or pointing up at all then the possibility is that Google hasn't indexed your website yet.
10. Your competitors may be faster than you
Search engine optimization is become a common technique and everybody is using it. It's an essential part of modern marketing and for every link. So, if you start to think you don't need it, or if you start to think you have done enough, then there is someone working really hard to show you how it really should be done. If you have been offering your toes into SEO, you may begin to detect a little movement up the rankings. However, the simple truth is that those who swim out into the lower end of SEO are going to see more results than you.
Conclusion
I hope now you would identify Why Your Site Is Struggling To Rank. You can comment in the below comment section if you need any assistance regarding the above post (10 Reasons Why Your Site Is Struggling To Rank). We look forward to helping you.
Ready to start your campaign or else want to perform strategy practically with me you can just fill-up the form below so that I can get in touch with you. Darshan Sonar Digital is the 1st Corporate Digital marketing course in Pune.