Benefits Of Digital Marketing For Medical Industry In 2022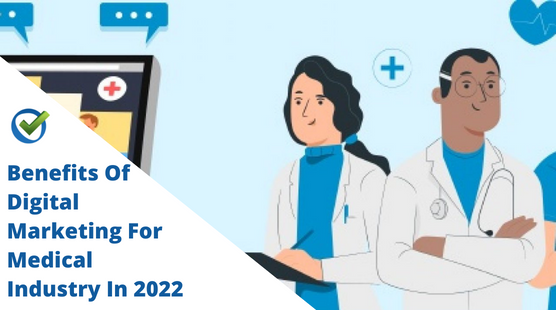 The digital market is the key to groom and spread awareness regarding your brand, product, and services in digital ways. You can do Marketing in many ways like the internet, mobile phones, android applications, ios applications using display advertising, etc. Digital marketing is infused in almost every sector, the healthcare industry continues to be a growing market. The last couple of years have seen a leap in the preference of digital marketing in the healthcare industry. Since consumer marketing tricks are shifting greatly to digital ads, social media, and mobile apps; the shift to digital channels in the healthcare industry is not surprising. So we will see what kind of Benefits Of Digital Marketing For the Medical Industry are there.
Role of Digital Marketing in Medical Industry
With the help of using Digital Marketing Tools Doctors can easily manage patients appointments and overall patient's record. Common peoples opt for online healthcare services because they can get in touch with specialist on urgent basis from comfort of their home or any other place where they are with convenient timings. With the help of using Digital Marketing platform you can promote your services on online platform and also in much lower cost than off traditional marketing. With the help of using Digital Marketing Tools Doctors can easily manage patients appointments and overall patient's record.
So, Let's Dive into the blog and see some of the amazing Benefits Of Digital Marketing For Medical Industry In 2022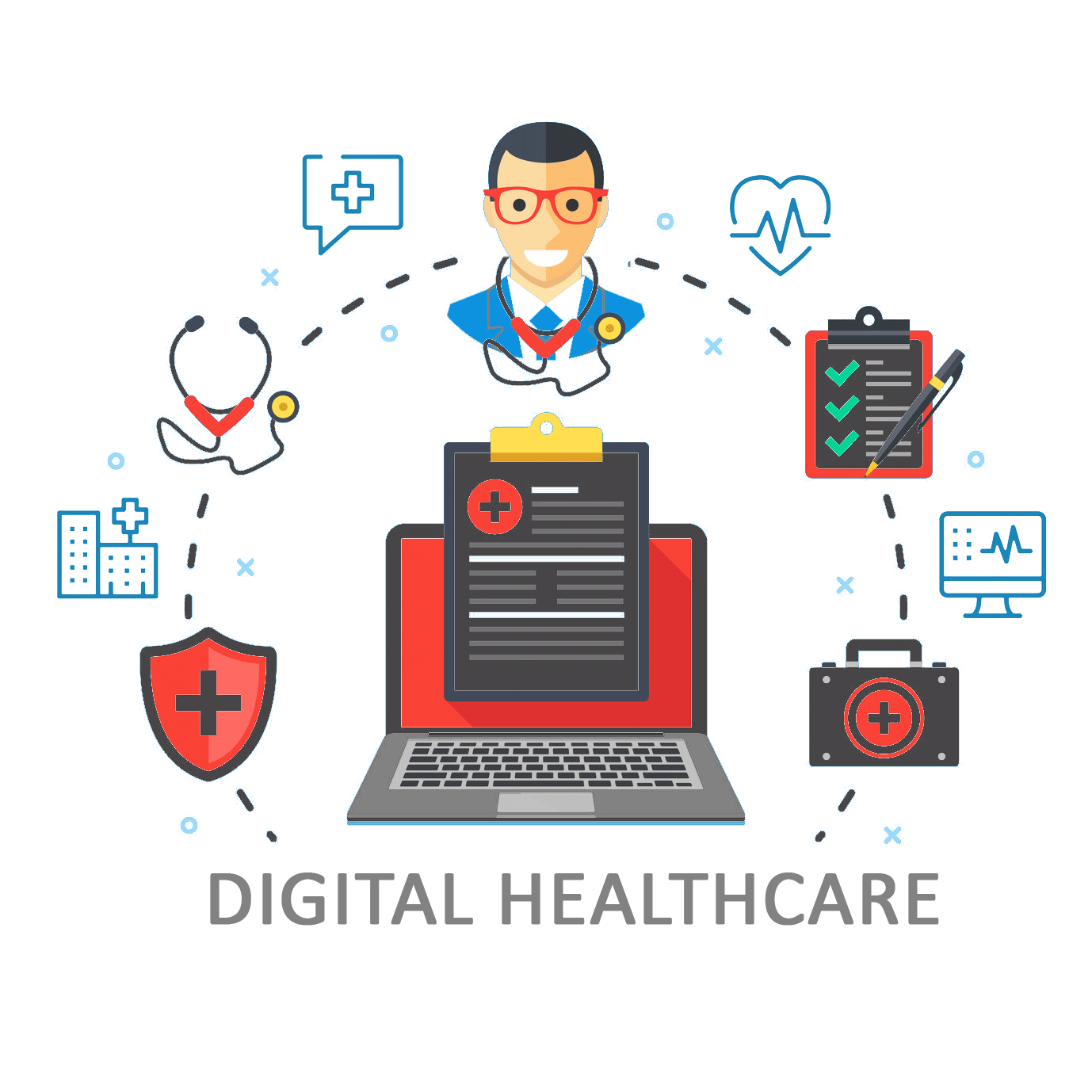 Patients are active researchers
Patients now prefer to research before visiting a doctor. This means that in addition to doctors, consumers do tend to turn to the internet for some second opinion or advice. Healthcare has turned into a collaborative sector where patients trust several options before making a final decision. So, a digital marketing effort to take care of the online presence and other options is a great way to satisfy that requirement.
Building Patient-Doctor Trust
Building Patient-Doctor Trust Also, using digital marketing enhances the flow of communication between the patient and the doctor. Offering access through social media platforms and website portals, patients can easily communicate with the doctor or the healthcare representative. Moreover, they can discuss their queries before visiting the hospital. This promotes trust-building and better outcomes are achieved.
An Easy-to-Navigate Website
Your website serves as the welcome mat to your organization. It typically is the first impression your company will make and plays a strong role in a patient's decision to choose your facility or go elsewhere, so you want the user experience to be as easy as possible. Chances are if someone is on your website, they are looking for answers for themselves or a loved one and want to find what they're looking for quickly so they can take action.
Patients already are looking online for health information, so make sure your website is patient-focused and easy to use.
Increase Your Reach
Today, if someone wants more information about a clinic or medical facility, they're most likely to do their research online. Whether they are specifically looking for your practice. That's mean they just want to find any medical center that offers services that your practice offers. Having an online presence will give you a competitive edge. Potential patients will not put a lot of effort into finding you, and they should not have to. A simple Google search should provide them with all the information they seek.
Healthcare marketers can help search engines recognize and rank content. For this you need relevant keywords, writing informative page descriptions and creating strategic HTML titles, among other techniques. This lays the groundwork for SEO to place the front and center of your page when a relevant patient searches for a related health topic.
Optimize for Search (SEO)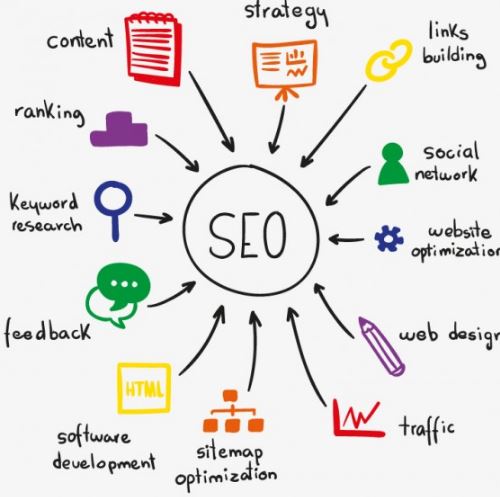 Search engines drive three times as many visitors to medical facility websites than other sources. The study found that 44% of patients who research medical facilities on a mobile device end up scheduling an appointment. As a result of consumers' extensive use of search engines to find facilities or inquire about their health. Healthcare marketers must keep search engine optimization (SEO) front-of-mind when considering the overall digital strategy.
Healthcare marketers can help search engines recognize and rank their organic content such as blog posts, patient testimonials, and informative images or videos by tagging a page with relevant keywords, writing informative page descriptions, and creating strategic HTML titles, among other techniques. With the rise of voice-activated search, in particular, marketers should make sure to create content that is likely to align with the unique phrasing and structure of these queries.
Social Media
Regularly posting updates to Facebook and LinkedIn can help healthcare businesses climb the ranks in SEO. But the ones who will continue to stand out in 2020 are those that rise with creative social media campaigns.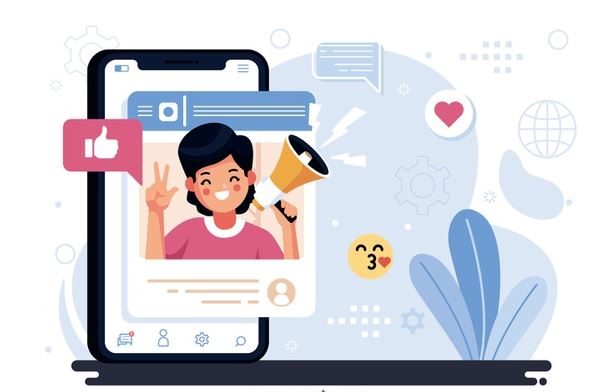 Social media and healthcare are a great combination. Social networks have grown important health support, and not just for Millenials. Nearly 90% of older adults have used social media to attempt and share health knowledge. It can be difficult to understand how to operate the challenges of social media in healthcare. Providers, agencies, and brands require to create engaging social content. That content also requires to be informative, timely, and reliable. At the same time, you need to follow all relevant industry laws and guidance.
Search engine marketing
As already mentioned, the number of people that are looking to the internet for an answer to their problems and will keep on increasing. Businesses that employ search engine marketing – including Pay-Per-Click – which is appearing in designated ad spaces within search engines.
This strategy is a great way to show at the top of listings and the best part, you only pay when a patient clicks on your ad.
Mobile engagement is on a rise
Personalized communication is the need of the hour and that's not only applicable for FMCG brands but also healthcare brands. With the humongous popularity of mobile, patients want an individualized experience that gives them a sense of control over their health. They want to be able to keep track of their health journey on a daily basis. As well as receive veritable information that is relevant to their condition/illness. As more and more industries are focusing on providing seamless digital experiences to consumers, it's natural for patients to expect the same level of proactive and personalized approach from healthcare players.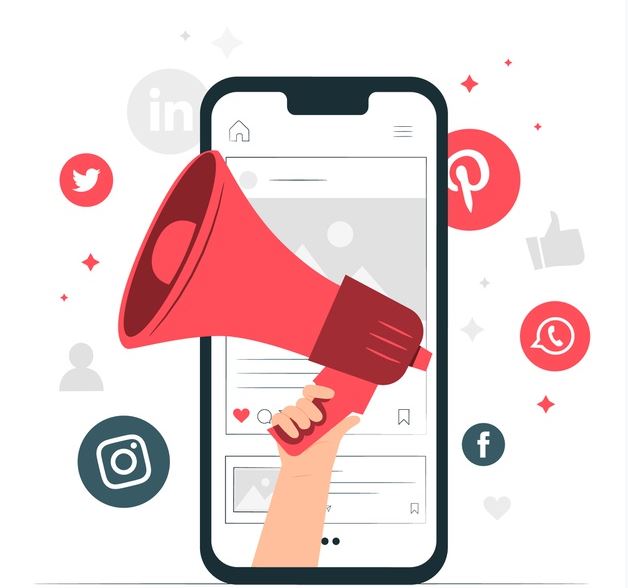 Mobile apps, therefore, are crucial for the patient-healthcare provider relationship as they are not only instrumental in enhancing patient engagement but also bode well for patient loyalty.
Counters any possibility of misinformation
Counters Any Possibility of Misinformation Digital marketing for hospitals is mandatory when it comes to promoting accurate information. If you're not watchful of your online repute, it will allow the wrong information and news to propagate. This can affect your reputation and consumer base. When you carry out a careful digital marketing strategy. It ensures that no negative word of mouth or misinformation takes place online.
You can use Google my business page
Google My Business is a free and easy-to-use medium for every business and medical industry. To achieve their online appearance across Google, including Search and Maps. If you verify and update your hospital information, you can both benefit patients to get your hospital and tell them your story.
Patient engagement
The digital world is becoming louder day by day, and any service that your hospital gives is most likely also being offered by thousands of other hospitals. The average bounce rate on websites raised and the concentration span of visitors is declining. When visitors to a website do not quickly find what they are looking for, they leave for an alternative. The solution to staying consistent and keeping customers in this extremely competitive. Business world is to guarantee continuous engagement with your audience. Powerful marketing allows businesses to stay aggressive and connected by engaging with the patient through different digital media channels. Digital marketing allows the medical industry to answer customer questions, alleviate mistakes. This can be performed via conventional helpful blog posts, newsletters, shows, advertisements, and exclusive offers.
Pre-appointment as per the guidelines of Indian medical association (IMA)
The Indian Medical Association is a national voluntary group of Doctors of Modern Scientific System of Medicine in India, which seems after the engagement of doctors as well as the well being of the society at large. You make an appointment by visiting the IMA website.
Conclusion
I hope you have enjoyed this post "Benefits Of Digital Marketing For Medical Industry". You can leave a comment in below comment section. If you need any assistance regarding the above post (Benefits Of Digital Marketing For Medical Industry). We look forward to helping you.
Ready to start your social media marketing. Or else want to perform strategy practically with me. You can just fill-up the form below so that I can get in touch with you. Darshan Sonar Digital is the 1st Corporate Digital marketing course in Pune.