Facebook Advertising For The Business | Darshan Sonar Digital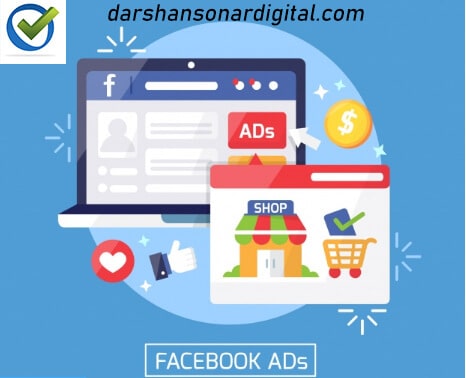 Facebook is a social media website that connects you to the whole world. You can share here you post like photos, Videos, Comments, Links, And a lot of the creativity to inspire your audience. Even more, you can order food from here. You can also shop here anything whatever you want. You wonder to know that it is the second most used platform worldwide. Most noteworthy Facebook allows you to create your individual page, Business page, Or organization with the intent to procreate the fan base of your services and product. If you want to learn it(Facebook Advertisement For The Business) practically you can visit us at Darshan Sonar Digital 1st Corporate Digital marketing course in Pune.
WHAT IS FACEBOOK MARKETING?
First of all, Facebook marketing is one of the profitable and lucrative terms which help to grow and expand business network. The most precious and advantageous feature that Facebook provides is you can communicate directly with your audience and listen to them directly. Facebook marketing has the capability to bring a large amount of audience towards your product and services. It is most cost-effective than any other traditional marketing. And it is the best way to promote your business. Below I will express how to advertise your business on Facebook and you can also visit us at https://darshansonardigital.com/ Pune. (Facebook Advertisement For The Business)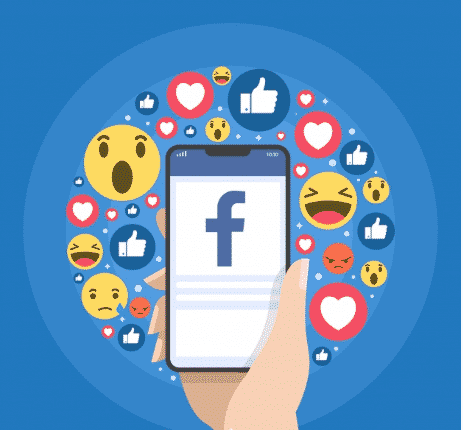 Firstly you need a page to start your business on facebook. And we already mentioned in our previous Blog that How to create a page on facebook. you can go to our website https://darshansonardigital.com/creating-facebook-page-for-business-darshan-sonar-digital-marketing-course-in-pune/
BRAND AWARENESS:
Brand awareness describes you how many your target audience is with you and how aware they are about your brand. It could prove a great selling point for you at facebook in both ways inbound and outbound. You can aware your audience about your brand by advertising and lead generation on facebook. It is all about to generate more traffic on your facebook page.
After the creation of your page, you have to go to the Facebook power editor to create your brand awareness campaign. Then click on the dropdown menu which is located at the top of the page. Then select the ad account. After that click on the "Create campaign" in the left corner. Then submit the campaign name and then select on the button to enter the objective about your campaign. Then you will see the brand "awareness campaign" on top of it. Here are some campaign ideas to boost your brand awareness
OFFER FREEMIUM:
It is the best business model that offers a free product. It allows the customer to free trial before purchasing a product. So it is very common to propose a freemium option with some terms and conditions.
CREATE FREE CONTENT:
Content writing is procreating the attraction of your brand. It is the simplest way to share your opinion about the product. It doesn't need that content should be in a writing form you can upload videos, photos, and live stream.
SPONSOR EVENT:
Sponsoring is the finest way to bring your brand in front of the thousand and more people. And many people can fall into your target audience.
REACH:
This tab of Facebook indicates that how many people receive and watched your post by organic traffic. It also shows how many new people have seen your content. If you post often you might have a less post reach but high page reach. If you don't post often you might have a more post reach but low page reach.
Organic reach:
Organic reach is the gift of facebook for his page users. It appears in a news feed where your fans watch out your update. It is the little possibility when some special users come out on your page but these are negligible as compared to news feed viewed by fans.
Viral reach:
Stability of the people who watch out your content because someone created a story for it. For example, if a person likes, comments or shares your post, His friends will see your post even if they aren't following your page. Similarly, it is true if you've paid to reach a huge amount of audiences who may or might not already be your fans. If those targeted people create a story, their friends will watch it as well. Both are considered as viral reach.
Paid reach:
It is a branch of post reach and it is easy to track and report. You paid for this, so do you know where it came from. It will be much bigger than your organic reach.
TRAFFIC ON YOUR PAGE:
The traffic objective is proposed to drive the audience on your page. You can send it to people to show your page and application destination. Increase the number of people who are visited on your page. And develop the possibility by which they could take valuable action towards your page, services, and product. You can increase it by providing some valuable asset offers and unique product and yes your nature will play a big role definitely that how you communicate them.
ENGAGEMENT:
Gather people as much as you can to follow your Page or engage with your posts through Likes, Shares, And comment. You can also refer to optimize for more event response or offer claims. Giving the best offer on a product is the easiest way to engage people with your page. Cooperate them with their issue and if they are facing any kind of problem just get a solution within a minute. Build audience tools and strategies. By which you would able to improve your fan base and got the best engage sense and response through the audience.
APP INSTALLATION:
App installation is an activity that displayed in your facebook application and people take action followed it. It suggests a visiter to download and complete the purchase. It is the key to improve page efficiency and influence your advertising campaign. Likewise, app installation allows you to examine and weigh ad performance and build an audience for ad targeting.
VIDEO VIEWS IN FACEBOOK:
Manifest the video to the audience who are numerously interested to watch it till completion.
LEAD GENERATION:
Firstly I just wanna say Facebook is the most accessible platform for customers to take an interest in your product. Facebook offers an advertising set specially designed to collect leads. For example, you have seen lots of advertising links on facebook that land you directly on the product site. you can create campaigns using a Lead Generation objective that allows consumers to fill in a form, called an "Instant Form", with their contact information. You can organize operations using a Lead Generation objective that permits consumers to fill in a form, called an Instant for with their information.
Many people want to fill your form but they face difficulties to fill the form in mobile phones. Facebook lead keep it easy People can quickly hit your ad and a form pops up – it's already pre-populated with their Facebook contact data and ready to be sent immediately to you. With just some taps, they can get the details they want, and you produce a qualified lead for your business.
MASSAGES:
The messages help out and encourage conversations between you and your customer. You can use it to offer support, increase transactions, Lead generation, and answer the question. Likewise, you can send links and detail about your product and services to your customers directly. And it is most advantageous also for the customer because if they like any product on your page they can communicate with you without any obstruction.
CONVERSION:
A conversion is an activity that an audience makes on your facebook page for checking out, registering, adding an item to the shopping cart, or viewing a particular page. Basically any kind of post on your facebook page can designate a conversion. You can represent your conversion on your website by your facebook pixel code. You can also put it on Linkedin, Instagram, Twitter, and all social media network websites and blogs followed by customers could arrive.
CATALOG SALE:
You can generate catalogs for products, motels, aviation, purposes, home listings, and vehicles. Once you've created a catalog and added your record, you can generate ads and connect to buying channels on Facebook and Instagram to show people items from your catalog. Simply if I tell you that what is catalog it is nothing but a container that carries the information about your index, such as images, prices, descriptions and more
STORE TRAFFIC:
The Store Traffic advertising to aim allows you to create Facebook ad campaigns to boost foot traffic and expand sales at your physical stores. You can pick the Store traffic goal for your campaign if you have a store with then you can add your location on facebook due to followed that customer could able to come directly at your shop. (Facebook Advertisement For The Business)
CONCLUSION
By reading the above post I hope you understand that why should you do a Facebook Advertisement For The Business
You can leave a comment in below comment section if you need any assistance regarding Facebook Advertisement For The Business. We look forward to helping you.                                     
Ready to Learn online business marketing strategies. And if you want to perform practically with me you can just fill-up the form below so that I can get in touch with you from Darshan Sonar Digital 1st Corporate Digital marketing course in Pune.  (Facebook Advertisement For The Business)