20 Tips That'll Boost Your Facebook Organic Reach In 2020 | Darshan Sonar Digital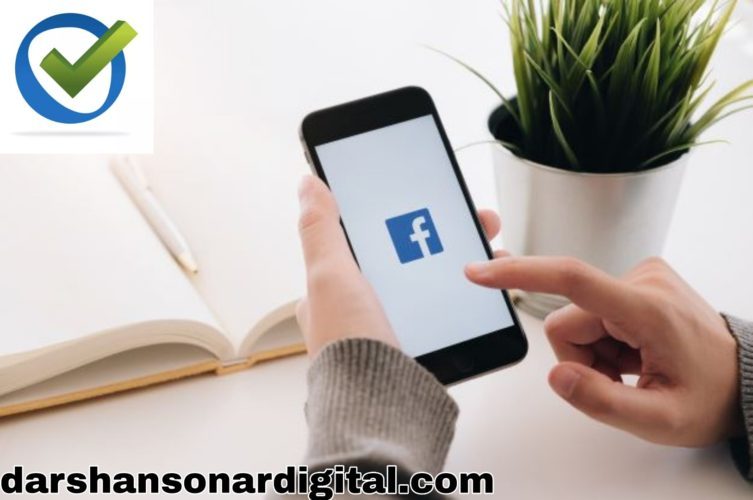 What is reach?
Reach indicates that how many people receive and watched your post and content in an organic way. It also shows how many new people have seen your content. If you post regularly you might have a less post reach but high page reach. If you don't post regularly you might have a more post reach but low page reach. Today in this post I will explain to you 20 Tips That'll Boost Your Facebook Organic Reach In 2020.
What is organic reach?
Organic reach is the total unit of people watched your post and content on Facebook without any charges, advertisement, and promotion.
20 Tips That'll Boost Your Facebook Organic Reach In 2020:
1. Your presence matters:
Presence means directly proportionate to make sufficient power to direct your audience to action. Aforementioned means that they will engage with your content more generously. To increase the engagement you have to attract the appropriate people to your Facebook page. Then formulate a target persona specifically for Facebook using Facebook audience insight. After that while boosting your post make sure to target the demographic. Again, lastly, check whether the audience you selected is OK.
2. Choose specific content:
Content has the key power to boost your post tremendously in an organic way. So choose it very carefully. Because due to content you can rise or fall. If your content is not getting click by your audience that's mean your content is weak and common. Also careful about the audience publish it between those who need it. 80% of your Facebook posts should be to inform, educate, and entertain And keep the remaining 20% for your advertising and promotion. Facebook's algorithm will constantly punish brands that accelerate sales too hard. Facebook needs its user's news feeds to be sufficient content they want to Like and share.
3. Create your own group:
The primary purpose of Facebook is to gather people as much as you can and share with them your valuable knowledge in the form of content, photo, and video. Then in 2016 facebook blessed you by giving options such as "create group". There are two types of ways that Facebook offers. First is start your own group another one is to join a very engaged and relevant group that accepts your business goals and provides valuable knowledge.
But we have to focus on to start our own group. Because it is the best bonus for your Facebook marketing magazine. You can take lots of advantages by creating this such as you can promote your brand/business without any cost, you explain in brief there abut your products and services, you can choose your group names such as Social media marketing group, content marketing group, SEO specialist, and many more…..
you can also do there live teaching sessions, live Q&A's, personal implementation feedback gatherings, and answerability systems in your groups, to assure that consumers obtain the conversion that they compensated for.
4. Get verified:
Facebook provides you the blue tick. Bluetick is the symbol of your great performance and achievements if you get success to perform it well then facebook grants you with this blue tick which means you are original, valuable trustworthy and genuine. It helps your audience to find you sooner than others. It also helps your new followers and leads. For tinier businesses, there's rather a gray checkmark that gives the same verification.
5. Post constantly and on the right time:
Post constantly and time to time it shouldn't be like one post you are publishing now and another after a two or three weeks. If you want to increase your base then you need to follow these steps as I mentioned below
Saturday or Sunday at 12–1 PM
Thursday or Friday at 1–4 PM
Wednesday at 3 PM
After following these steps you can reach your audience as early as you want.
6. Be Friendly with your customers:
Customer service begins with a good voice, language, and a beautiful smile. While you are in a face-to-face situation, a warm welcome should be the leading thing your customers notice and understand when they ask for help. But you are talking with then by using chat then you have used very friendly language. Even when managing customer service inquiries via Facebook, a chat could come through in your voice, so be sure you are ready to be friendly.
7. Use hashtags:
Hashtags are highly valuable assets of online marketing. It helps your audience to find brand products, and services and lots of posts which you generate by using hashtags. If you want to increase brand awareness immediately then remember to use appropriate hashtags. If you are using generic hashtags, your posts will be hidden in the swamp of posts. Make your own hashtag. It may be taken some times but it helps you build an identity and survive out from the crowd.
8. Pay attention to your customers:
Listening is one of the easiest mysteries to increase customer base. It means listening to what your customers are speaking out loud, as well as what they are talking non-verbally. Watch for clues that they are displeased while hearing what they reply to you directly.
9. Start giveaway and Freemium campaign:
Giveaway is the secret way to increase your followers and reach. You can share your giveaway to niche Facebook groups or panels, giveaway websites, and also on your Facebook page. By making one of the steps to insert "visit the Facebook page" you will be more likely to improve the number of Facebook followers you have.
You can also run offers freemium contest It is the Service furnishing by the company to use its products free of cost before making it purchasing. So it is very common to propose a freemium option with some terms and conditions. Most importantly offer 7 to 14 days free trial of product and services could prove the best option for your brand awareness. Usually, this service carried out with terms and conditions like they show a watermark and credit border on their product and services. Both users and sellers got happy because not only users get free products But also sellers get the opportunity to advertise and promote their brand by watermark which is located on-brand.
10. Publish more videos:
People love to watch videos over content and audio. You will just found 18 to 20 in a group of 100 people who like reading and listening rather than watching videos. In various forms, it looks that YouTube has now graced modern TV. Video campaigns could prove the most beneficial for every industry. You can just upload there every single update without any charges. If I tell you a little summary about youtube then you will be shocked. You know that 30 million users come to youtube for watching the videos and every month 6 Billion videos visitors watched on it. Certainly, in just 1 hour 400 hrs of video people upload on youtube. Then you can imagine the power of video to increase your business.
11. Republish your old content:
Every person usually finds a challenge in producing unique and quality content on a regular basis. But what if you don't want to create new content from scratch to produce class content consistently? This is where content republishing arrives into impact. Handpick your most useful and evergreen posts and transform them into another post and different angles. For instance, if your video earlier was too long, you can alternatively approach your audience repeat utilizing smart infographic republished from that video. Every time you share that content on your Facebook page, it strikes up traffic for you.
12. An influencer is a new brand:
Audience support proposals from influencers more than usual promotion and even star approvals. Comparable to visitor posting, operators can start influencer-marketing operations by obtaining influencers in related applications and striking out with organization ideas. You can do this by just searching for exploring keywords on Facebook and filtering through the support for influencer content. Asking influencers into your corner is an excellent idea to increase your reach and probably stimulate sales. once they launch your products and present your brand in their content, those specifying will increase your ability and increase the reach of your product and services Facebook.
13. Cross-promote on other social media channels:
Cross-promoting on other social media channels on your Facebook page executes it simpler for fans to find you on other mediums and channels, too. For example, you can share links to other social media platforms in your About section or in a story or cover photo description. Another excellent way to get your fans' attention is to attach Facebook tabs and show off other social accounts. This can be done through a third-party app.
14. Take advantage of new updates to the Facebook app:
Facebook messenger bots – You can use these to engage with users and convince them with targeted messenger sequences.
360-degree photos and videos – This grants you the ability to capture a 360, panoramic view. You can use this to showcase the human factor of your brand by attracting group shots, events, workspaces, and more.
More intuitive and flexible video – Users no lasting have to manually tap to play a video. In addition to the autoplay update, you can instantly watch a video while still scrolling by your news feed. The video will automatically minimize at the edge of the screen.
Facebook stories – If you're close with Snapchat and Instagram stories, you're no outsider to this format of visual content. The feature isn't yet prepared for business pages, but it's still a dominant marketing tool, especially for personal brands.
Facebook offers – You can create and share coupons, discounts, and other advertising offers on your Facebook business page. These Offer Ads can also be formed to work in alliance with other Ad campaigns. You can also track how they work in ad reporting.
You can read also by following this link. https://neilpatel.com/blog/13-secrets-thatll-boost-your-facebook-organic-reach/#s17
15. Run live streaming:
Images influence better than text and that videos work better than images. Well, live videos work better than them all. And according to Facebook, the audience watches live videos 3x great than usual videos and they comment 10x higher. Facebook live videos can surely get you to click with your audience, show innovation, creativity, and establish a more solid customer foundation. Not to state Facebook will provide them a larger organic boost than any different variety of content.
16. Use Facebook insight:
Facebook Insights is very helpful for businesses. Learn to identify each page of your Insights inside and out. But don't just study the data. Receive from it. Receive what particular metric means and how to understand the numbers. Here's an instance of Facebook Insight, first of all, understand how to use the info in your Insights to produce data-driven judgments about your Facebook strategy. Stay flexible and responsive to change your plan as required. The step you have to follow is just given below, go through it…..
Click on your "Facebook page"
Then go to "insights"
After that click on "posts"
17. Optimize targeting
Up to 100 followers, Facebook allows you to target audience according to their gender, relationship status, educational status, age, location, language, interests and Post End Date. To target your organically, make sure you have selected "Allow targeting and privacy options when I create posts on my Page." inside your Page settings. Once that's selected, you will view the targeting icon arrive at the underside left of the publisher. This means that updates that concern to fans in a particular location, or a certain age group won't be covered by fans outside of that segment. And on the flip side, a tremendous percentage of those reached by those targeted updates will like, comment on, and share them.
18. Post on your profile also from your Facebook page:
This strategy is for the avid Facebook user. You should have the least 1,000+ friends on your personal Facebook profile to drive significant results. The strategy is simple to boost post views. You prime share a post on your Facebook page. Then, you share it from the page on your personal Facebook profile.
19. Don't boost your post:
boosting is not a sustainable strategy to seize somebody's attention on Facebook. We reduced our spending to focus on organic-only, and to know which kind of posts work for us and which didn't. Once we began to notice success in our organic reach and were satisfied with our overall strategy, we began investing again in boosting posts but, in the past, we now only boost high-performing posts to create extra engagement and reach, not clicks.
20. Ask questions:
One of the chief reasons why people don't commit themselves, whether it's on Facebook, your blog, or some other site, is because they don't believe their voices concern. There is a disconnect within what you believe and what a huge part of your fans believe. You like it when you receive comments and questions. It provides you a chance to communicate with your followers on a more individual level and give more worth. But the ordinary follower assumes that you are any guru behind a business who doesn't worry about them. Prove that you care. One way to do that is to ask for their ideas.
Conclusion:
By reading the above post I hope you understand 20 Tips That'll Boost Your Facebook Organic Reach In 2020.
You can leave a comment below in the comment section if you need any queries regarding the above post (20 Tips That'll Boost Your Facebook Organic Reach In 2020). We look forward to helping you.
learn more about Why digital marketing is the best option for an MBA and BBA students Or else wants to perform practically the strategy of digital marketing with me you can just fill-up the form below so that I can get in touch with you. Also, visit us at Darshan Sonar Digital For more queries.