How To Handle Negative Reviews | Darshan Sonar Digital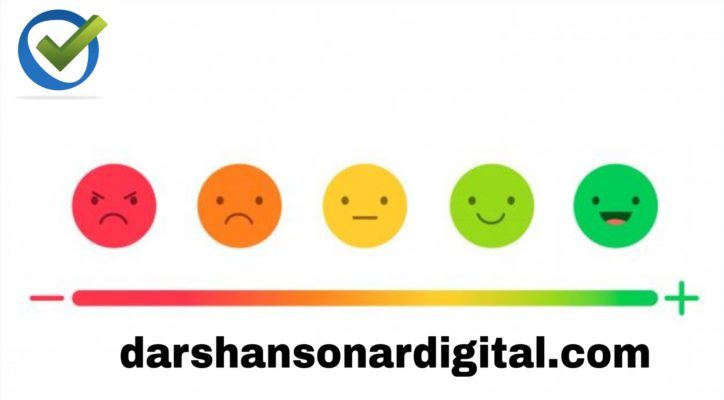 A negative review can occur despite the condition of your work or how many people like your outcomes. A negative review shouldn't be considered as a big deal, Even most of your customers review your product positively. But it is also a sad truth that you may be completely aware that negative reviews can alter consumer understanding of your company. So in this blog, I am going to teach you how to counter negative reviews so that we are going to mention some tips to handle negative reviews I hope you will like it……..
1. Read the Review Carefully
If you're reading through a negative review, you could be missing a lot of data that could actually help you like, The tone of the piece entertaining or really angry, The date of the conflict in question, Names or information of potential observers, Narrative words of the incident that took place, The particular location the writer is talking about.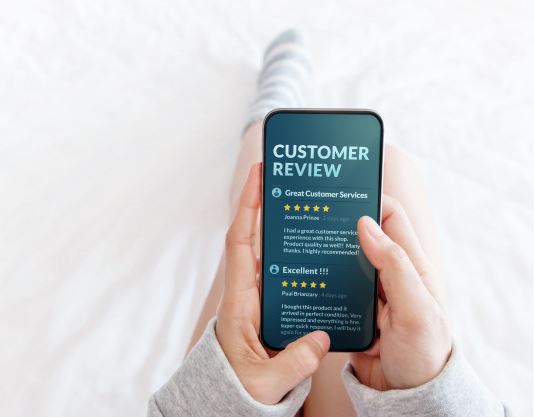 If you respond too fast without picking up on this data, you could sound as though you are not informed of the issue. Or worse, you could spend an excellent opportunity to build your esteem back up. So, when you are reading through that review, go gently. Take notes, if that encourages you to slow down, or read the explanations aloud. Whatever you have to do to make your brain actually pick that set of comments individual will help you in the long run.
2. Be Polite
If someone writes a negative review about your product or services, your primary sense maybe to counter. Hold this attraction. If you are a small business partner, then your business is your child. It is normal to feel hurt, annoyed and even upset when somebody writes bad things about your product and services. Do not answer to negativity, with negativity this will damage your image also further because, for one thing, you will grow across as weak and uncertain. You have to endure professional and above any negativity that your possible customers may see in online reviews, as well as in the broader media, press, or really any content that affects your business, on the web or on various social media channels.
3. Sincerely apologize and express empathy
Unluckily, some missteps and decisions can lead to negative reviews. If you get negative there is no need to be panic, Take a long breath, walk-off any primary stress you may have, and try to contact the purchaser outside of the review platform. Whatever you do, don't try to be angry with them. Shouting at customers is a certain way to drop business and destroy your reputation.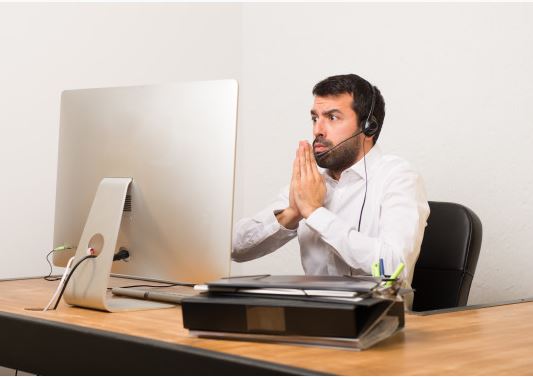 Just like in real life, most customers who complain about the Internet simply want to be heard. Before you decide to take to the bottom of the problem, it's important to understand with them and apologize without blaming them. Show that you genuinely regret that a client didn't leave your business on a confident note and when you do apologize and describe the issue, you might change a client's understanding and turn the negative into a positive one! In fact, a bunch of negative reviews on Yelp turn positive when you take the time to answer to confused customers.
So if being contentious is the thing to withdraw, then how should you react? Stay calm, and once over, be professional. If one of your customers came into your shop or office, in person, and started yelling and ranting regarding how bad your service is, would you scream right back at them and start throwing insults? Probably not; that is not how an acknowledged business handles unsatisfied customers. You are not in a close battle with these people they are your customers, and there is a good chance that you may indeed be capable to turn them back into your courtesy, not to consider sending a positive image to prospective customers. I hope you are getting How To Handle Negative Reviews.
4. Respond To Negative Reviews Publicly
Giving a reply to a negative review furnishes you a fortune to acquire the troubled customer back, and show others that you appreciate customer happiness. Show that you worry about the issue and have fixed it with a common response. Buyers pay attention to how you respond to mistakes and problems, and they remember the consequences. It also provides you a chance to answer any applications with which you object, or regret any wrongdoing on your frame.
Quickly reacting to negative reviews dispenses the customer that you regard and value their judgment. It may also be the enzyme that occurs in a person who had a wrong happening with your business providing you a second chance.
5. Follow up With Negative Reviewers
Regularly catch up with negative reviewers. Make sure their issues have been changed and that they finished up a happy customer after the occurrence. If they are, request for them to exclude the negative review if they haven't already. It won't forever happen, but more frequently than not, a character will take a bad review down because they seemed as if they were handled in a fair way and transferred what they thought to be a fair decision.
6. Ask for second chance
Don't slam the door on negative reviewers; extend a hand. Invite them to come back; when they do, welcome them with open arms. Not only does this create an opportunity for you to change the conversation; it also establishes confidence in your ability to deliver an experience worth raving (instead of ranting) about. I hope you are getting How To Handle Negative Reviews.
7. Take it offline
If you receive negative reviews from someone, even effective criticism, you don't actually know what it could turn into. Any discussion stemming from negative feedback has the potential to spiral out of power, notably if other commenters bounce on board. You may need to consider just reacting to somebody personally through email or through a direct message on social media.
8. Take Responsibility
You have kept your purposes in mind, presented customers with erudition and listened attentively. While attempting to clear up any confusion or trying to understand what produced the negative review, it is essential that you are responsible for your thoughts and behaviors. Don't look for defenses, and don't be afraid to admit you are at mistake. The more responsible you are for your thoughts and activities, the more likely you are and the more likely personalities will desire to do business with you in the tomorrow.
9. Thank the reviewer
Negative feedback can improve your practice. Although you might not be fortunate about getting black marks, an online review site can be a good reference for honest patient reviews. Don't you want to know if your patients are dissatisfied? Thank the reviewer for taking the time to give their opinion and let them know they're helping you improve your practice.
10. Learn from your Critics
If you can use your poor reviews as a learning conflict, they can assist as a tool for positive change in your plans. When bad reviews surface, not all representative has the mental space needed to see within the dark shadows of negativity. By pouring down your self-esteem and making certain amends based on the negative reviews you have got, you show that you have the flexibility, patience, and determination to jump back from the analysis that's put on your way.
Conclusion
Negative reviews can seem horrible, but they aren't the edge of the world. Believe me, I know! If you're presenting a great product or service and take customer service sincerely, a few negative reviews shouldn't do irreversible injury to your business. You can also read The Ultimate Guide to Responding to Positive and Negative Google Reviews
I hope you have satisfied by reading this blog "Tips To Handle Negative Reviews". You can comment in the below comment section if you need any assistance regarding the above post (Tips To Handle Negative Reviews). We look forward to helping you.
Ready to start your campaign. Or else want to perform strategy practically with me you can just fill-up the form below so that I can get in touch with you. Darshan Sonar Digital is the 1st Corporate Digital marketing course in Pune.