SEO Tips for Improving Your On-Page Optimization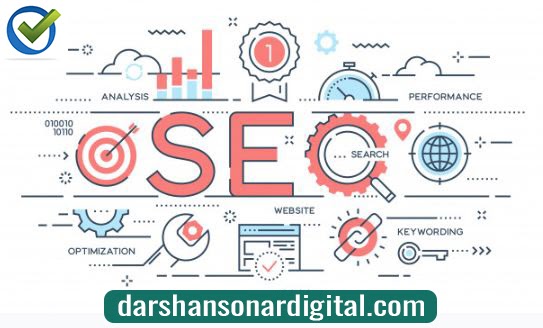 What is On-Page SEO?
In search engine optimization, on-page optimization relates to portions that have an impact on your Web site or Web page listing in universal search results. These portions are commanded by you or by coding on your page. Examples of on-page optimization cover actual HTML code, meta tags, keyword placement, and keyword density. In this blog, So in this blog, I will explain lots of genuine SEO Tips for Improving Your On-Page Optimization so keep engaging with us…
But before starting know how you can define it also "On-page SEO relates to the practice of 'optimizing' web pages to help them rank higher and powerful in the search engines. The top purpose of this is to increase organic traffic to your site."
The bulk of on-page SEO advice shows to focus almost completely on the strategic placement of exact-match keywords on your page, a keyword within the title, keyword into the meta description, keyword under H1, etc. Furthermore, if you want to rank your website then you have to place keywords to 5 important places on your website.
URLs
Titles
Meta Descriptions
Content
Images Titles & Alt Text
Choose the right URL
Firstly, you have to purchase a domain to make your website live. This is the location that visitors will type in to discover your site. As the large sign above a storefront window, it's one of the principal things visitors see when they come to your site. That's why it is also the first spot Google looks to know what your site is concerning then decide how to rank it. Also, note that your URL should attractive. In short, no special characters, no hashbangs, no page ID. The ideal domain will include your business name and perhaps a suitable keyword or two that are important to your business.
Use keyword
The usage of keywords variation is less precarious. It will help you to reach as much of the semantic field as possible. Also, it's unique to know that long terms are more reliable than short terms. It would be easier to rank for the super-keyword if we used it wherever.
Meta title
The meta title is the most important thing for on-page SEO. Because it is more engaging and optimized your title and get more click from the audience. In short, the more clicks your post receives, the higher it will place. Always try to use the targeted keyword or key phrase toward the start of the title (H1) tag, but if that's not feasible, make sure it's at least in the title. One more thing keep the title length below 65 characters. You should also not quote the same keyword more than once in the title tag because you think it will help the page rank higher. Definitely, It won't. It could actually harm your ranking.
Meta description
Meta descriptions are the short page reports that appear under the title in search results. Although it is not an accurate ranking factor for search engines, it can influence whether or not your page is clicked on therefore, it's just as important when doing on-page SEO. Meta descriptions can also be followed over to social media when your content is shared, so it can also encourage click-throughs from there.
Meta description Optimization Tips
Keep it below 160 characters, although Google has been recognized to allow longer meta descriptions. It is up to 220 characters.
Note: Smartphones cut off meta descriptions at 120 characters.
Add your entire keyword or keyword phrase.
Use an entire, compelling sentence (or two).
Evade alphanumeric characters like —, &, or +.
Use Unique content for Page
Unique content always works and it played a very important role in your website to rank higher. It is extremely essential to search engines. But the question is how will you define unique content? According to SEO, all unique content has two attributes. Unique content must fulfill the need and must be linkable.
What is the unique content?
The unique content is that which does the greatest job of supplying the largest demand. It might take the form of an XKCD comic that is providing nerd jokes to a large group of technologists or it might be a Wikipedia article that explains to the world the description of Web 2.0. It can be a video, an image, a sound, or text, but it must satisfy a demand in order to be counted as unique content.
Your content should be linkable
From an SEO viewpoint, there is no variation among the best and worst content on the Internet if it is not linkable. If your audience can't link to it, search engines will be very strange to rank it. Even, as a result, the content won't be able to drive traffic to the proffered website. Unluckily, this happens a lot more time than one might imagine and content that can't be reproduced or shared. If content that doesn't provide a demand or is not linkable is bad in the eyes of the search engines—and most probable some people, too.
Optimize Images for SEO
Google recently announced that well-optimized images can improve your pages rank higher in Google web search. So if you use images on your page, you want to make sure they are optimized for SEO. Luckily, this is absolutely easy. All you require to do is put these two image SEO best practices in mind. Image is not only for ranking in Google Images.
Name your images with detailed filenames
Your image's filename is the only thing that helps Google to understand the content in your image. For instance, you have an image of foods on your site you wouldn't desire to name that image something like pic123.png. Alternatively, use a filename that represents what's in your image.
Use image alt text
Google has said that they largely rely on alt text to know images. It needs some extra seconds to write alt text for each image. But through my experience, it's deserving it. For example, you wouldn't want your picture of foods to have alt text like pic123. You need to write clear alt text that let's search engines understand what your image is all about.
Make sure that your website is mobile-friendly
Probably you may know the role of mobile users on the website. A large number of the audience on the website coming from mobile. If you run Google Analytics and especially the "Mobile Overview" report you will notice that more than 70% of your traffic originates from mobile. In short, if your website is not optimized for mobile viewing, these people will leave your website and seemingly never come back again.
If you are an updated person then you may know also Google has introduced a 'mobile-first index', that is utilized for indexing mobile websites. Constantly this mobile index will serve all mobile users. That is to say, if your website is not mobile-friendly, it won't be part of the Google mobile index and this means a large decrease in traffic.
What you need to do make your website mobile-friendly
Firstly, Test your website with the Google Mobile-Friendly Test and try to complete their recommendations for making your website mobile-friendly.
Secondly, Keep your content, links, and images similar to both mobile and desktop users.
Test your website with Google mobile speed test. I have stated already that speed is important for SEO but for mobile websites, it is also important.
Estimate how long it takes to load your pages on average mobile connections like 3G and take all required actions to develop the speed as much as possible.
Conclusion
I hope you have satisfied by reading this blog "SEO Tips for Improving Your On-Page Optimization". You can comment in the below comment section if you need any assistance regarding the above post (SEO Tips for Improving Your On-Page Optimization). We look forward to helping you.
Ready to start your campaign. Or else want to perform strategy practically with me you can just fill-up the form below so that I can get in touch with you. Darshan Sonar Digital is the 1st Corporate Digital marketing course in Pune.