Tips In Designing Landing Page For Increasing Conversions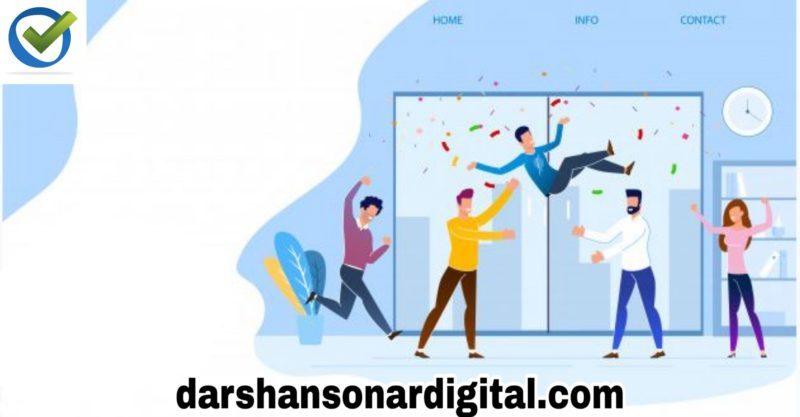 What is a landing page?
A landing page is a page on your website, created especially for a marketing or promotion campaign. It is where a visitant lands after they click on a link in an email, or ads from YouTube, Facebook, Instagram, Twitter, and all kind of SEO like Google, Bing, etc or related places on the web. It can offer a resource from your business in exchange for a visitor's contact data. Marketers can take this contact information using a lead-capture form, where visitants can enter details like their name, email address, and job title. So in this blog, we will discuss Tips In Designing Landing Page For Increasing Conversions.
How to create a Landing page that converts
Before you even start placing together your landing page, you require to conclude what you want it to achieve. Do you want to promote a new product? Are you looking to grow your email list? Promote a discount on a subscription service? Once you have your purpose, think about what your message will be. How can you present whether that be a subscription for content, an email list, or a product solve someone's problem?
Next to it, you can start your keyword research. What do people type in when they are seeking for solutions to the problem that your sale, product, or newsletter can solve? Once you have your goal, message, and keywords, you can start placing your landing page together. Start thinking about the elements you want to include a CTA, a selling pitch video, or maybe a form.
Heading
The heading is the primary text that your guests notice. It is one of your first chances to impact your conversion rate. Use a heading that clearly says the most significant benefits that your product offers. In the heading, show your visitors exactly what they can get on your landing page.
Use call-to-action button
The call-to-action button is the most important component of a high-converting landing page. It reaches between your visitor and the action you want them to take. That is why it is necessary to use just one of them. Otherwise, you risk engaging their attention from the objective at hand. Place your CTA at the upper side of your website because your CTA is so important, you want it to be obviously apparent when someone lands on your landing page. Place it at the top of the page, and remember one thing as well as it shouldn't need to scroll down to find it.
Add Images
Images ae the initial part of your landing page because it makes your landing page more attractive. It is fascinating to use stock images, but it is more important if you show your face, or your team's or customers smiling faces. In a number of cases, studies show that photos of real people better conversion rates overstock or model images. This is possible because we have a high level of insight and trust for people like us.
Add Videos on your Landing Page
Add video on your landing pages can be very compelling. Video is a great way to reinforce your overall messaging and branding. It is the best tips to create a Landing page that converts.
Use bullets to communicate key points
Using bullets is an excellent way to describe the key points of your offer in the short-form copy. Think of the most essential points you want to move and create generate bullets that deliver your key points in as few words as feasible.
Display Trust Symbols
Build credibility by showcasing trust symbols like prizes and accolades, or any other credentials your website or brand have. If you have served with any leading brands, add their logos to your page because it can prove very effective for you.
Optimize your page for organic search
Your landing page is worthless if your target audience can't able locate it. When your audience is watching for products to hire, they will usually start their search on Google or Bing using a few relevant keywords. Identifying and focusing on those keywords in your landing page URL, headline, and copy is one tactic to increase your page's organic rank. The higher your page ranks, the higher site traffic you will drive to your page from famous search engines.
Mobile-friendly
Your landing page should be mobile-friendly. If your landing page is not operating properly on the user's smartphone, it could be notified. If your landing page is not operating or working perfectly on a cellphone, then it paly a role of breaker among you and your audience. Examining the people using their smartphones and how much traffic are you engaging from your landing page due to this mission alone.
Thank you page
The thank-you page is a fabulous idea to guide guests to other relevant material on your website that they may be involved in. Presenting this added information on the landing page would have been diverting and could have affected visitors away from making a conversion. However, now that you have sealed the agreement, the thank-you page is an excellent position to suggest similar products, guides and educate your audience may find valuable.
Include testimonials your landing pages
Testimonials are essential because they develop trust with site guests. If people understand that you have a lot of customer testimonials, they will assume that you present great service. Even though this is data about your business, it will improve your leads convert. They want to know that others have encountered success with your products or services. Customer testimonials present them with that insight. It is a great way to show how you can positively impact them with your expertise.
Promote it on social media
You should always use social media to increase the reach of your landing page offer. You can draft daily posts to your followers. You can then expand posts for extended reach. Or, you can use social advertising such as Facebook ads to place your presentation in front of more eyes.
Make your page responsive
Your landing pages should be responsive to provide every viewing experience. The main thing you require is for your form to fall out of view on mobile devices. Give your visitors every potential opportunity to convert, no matter how they are viewing your page. You can use tools to help achieve this. For example, HubSpot's drag-and-drop landing page editor, open in Marketing Hub Starter, makes it simple for you to design mobile-optimized landing pages and forms effortlessly. These are the Tips In Designing Landing Page For Increasing Conversions
Decrease page load time
A single second delay in page load time means 8% fewer conversions and 12% fewer page views. One study observed that a three-second page load time can result in losing nearly half of your possible customers. Not only that, but slow page load times appear in customer disappointment and frustration. Needless to state, landing page load time is a metric to take sincerely. Final tips to design a landing page that converts a lead
Conclusion
Here we present some Tips In Designing Landing Page For Increasing Conversions. By using these tips you can build the perfect landing page that converts leads.
if you want to improve your lead and conversion rate practically with me you can just fill-up the form below so that I can get in touch with you. Darshan Sonar Digital is the 1st Corporate Digital marketing course in Pune.